Here Is Why You Need A Premium And Crafted World Map On Your Wall.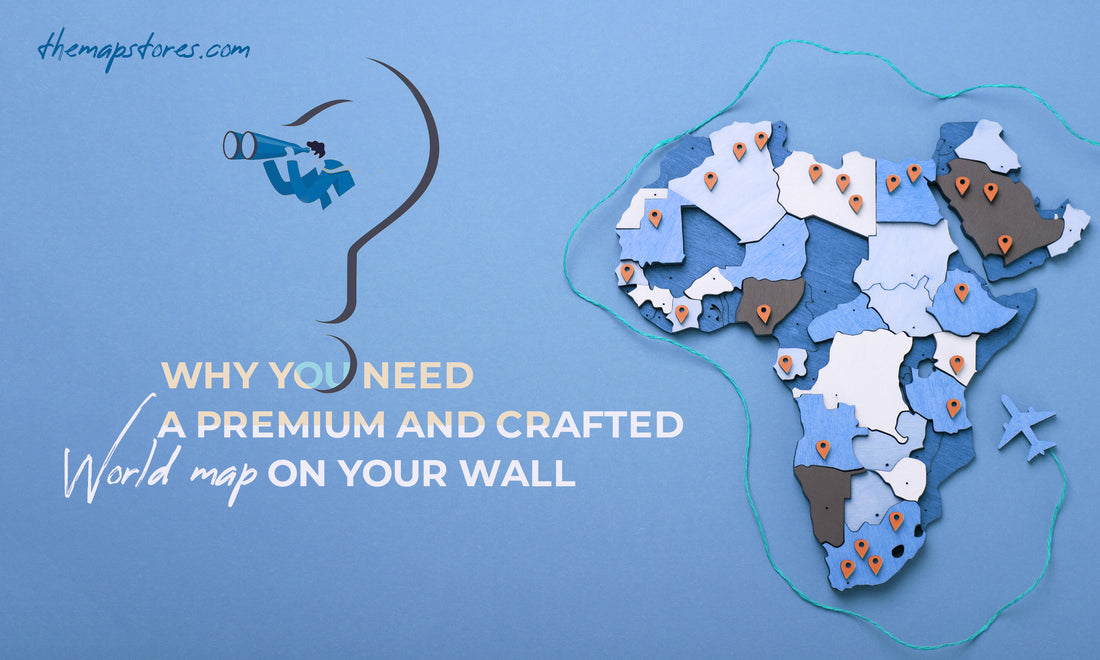 Are you looking for the perfect gift for your friend, family member, or who loves traveling more than anything else? Or, for that matter, do you intend to spice up your interiors?
Buying a unique gift for a travel fanatic is a daunting task. Well, you may come up with souvenirs, canvas maps, or world map posters, but a wooden world map for your wall is a unique gift.
It's not a low-priced gift, but if you are looking for truly amazing gifts for travel enthusiasts that will make their space look extraordinary and cozy, this is it.
World maps are excellent for travelers who wish to record their journeys or for anyone looking for a stylish piece of wall art for their home.
Map artworks are excellent physical displays for libraries and offices, but you may hang them in any room of your choice to display your passion for travel and global awareness.
Now – instead of opting for a world map poster or a canvas map – why not opt for a premium and crafted world map for your wall!!
Why not design a chic piece of wall art that serves to highlight your identity, your interests, and your preferred destinations?
In our premium map collection - the best of our wooden world maps are enhanced with your personal stories. Choose from different map styles from our product portfolio.
These premium and crafted wooden world maps will assist you in tracking your global travel, checking off the nations you have learned about, marking the locations of your worldwide business, and so much more!!!
Each world map is handmade from MDF plywood and in several different styles and designs. You can select from natural wooden colors to green, blue, yellow, or even rainbow or multicolored; so that everyone can pick their favorite color scheme.
There are plenty of variations in wooden maps.
It is hand-assembled from individual pieces of MDF plywood to produce a charming and modest aesthetic. Blocks have different colors to make it easy to distinguish between nations. Map readability is very good as the letters are in contrasting colors.
The various color options also allow the map to blend in with the color scheme or furniture of the room.
A constant fave! The 'Colorful' World Map uses vivid color blocks for the individual nations. Maps with accent colors are popular among those with an eye for design.
You can also opt for exclusive designer maps. These maps are blank and do not include country names, but other map options do include country names, city names, and capitals.
Final Thoughts
There you have it!! As you can see, there are numerous maps to choose from on the market. Some are better for decoration, while others are better for remembering where you've been.
We have a map for everyone, whether you want a premium single or multicolored map or just something elegant to hang on your wall.
Visit The Map Store's website to find the map that best matches your needs, and buy one right away!