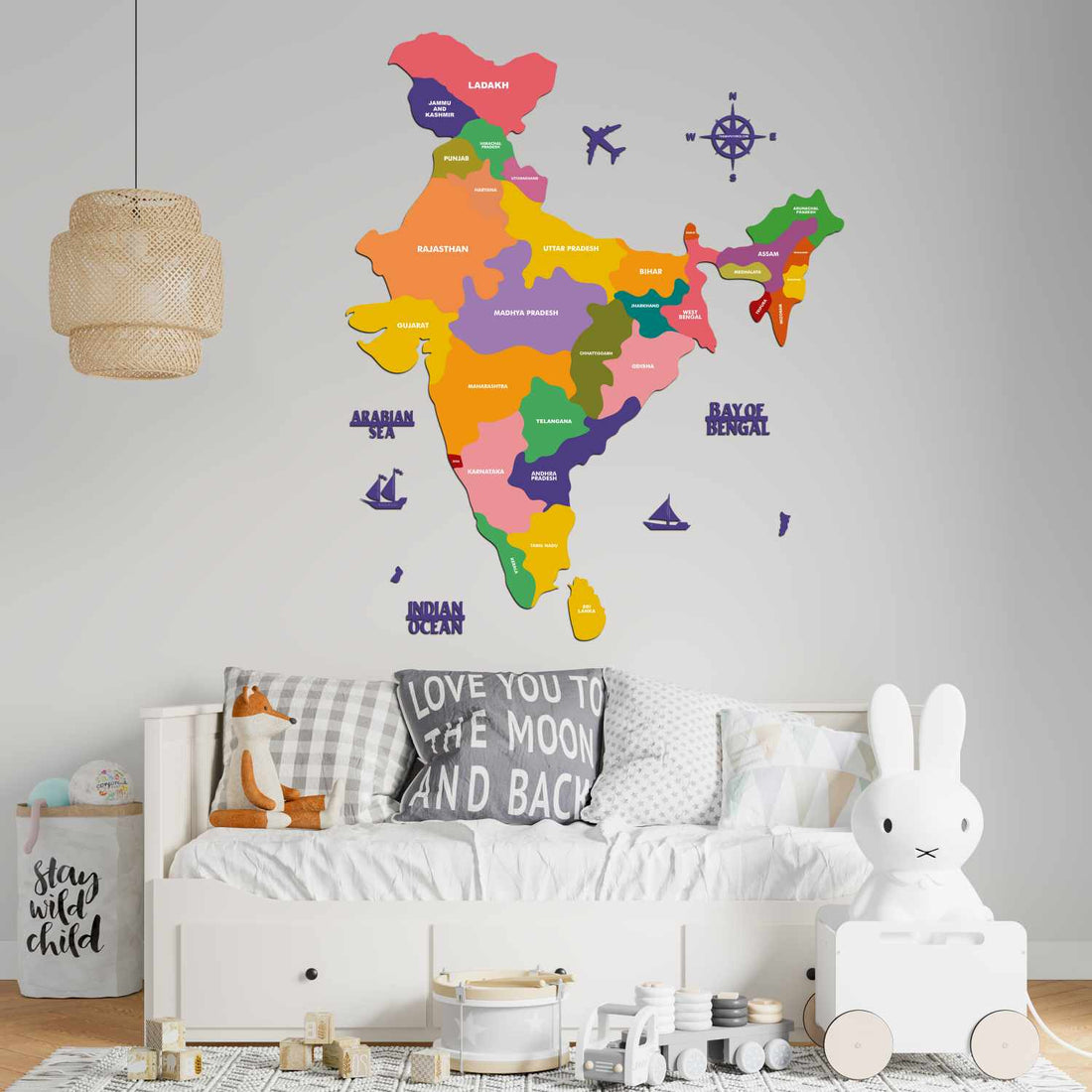 Colourful Wooden India Map for wall | Wooden India map wallart | Map of India |
Regular price

Rs. 5,699.00

Regular price

Sale price

Rs. 5,699.00

Unit price

per
Elevate your home or office decor with our Colorful 
Wooden India Map. This unique piece of wooden wall art is handcrafted from high-quality wood materials and features a vibrant design that showcases India's diverse cultures and traditions. it's the perfect size to make a statement on any wall. This India Map Wooden wall art is a great choice for those who want to add a splash of color and personality to their space. With its intricate details and unique design, it's sure to impress anyone who sees it.

Colourful Wooden India Map for wall | Wooden India map wallart | Map of India |
Regular price

Rs. 5,699.00

Regular price

Sale price

Rs. 5,699.00

Unit price

per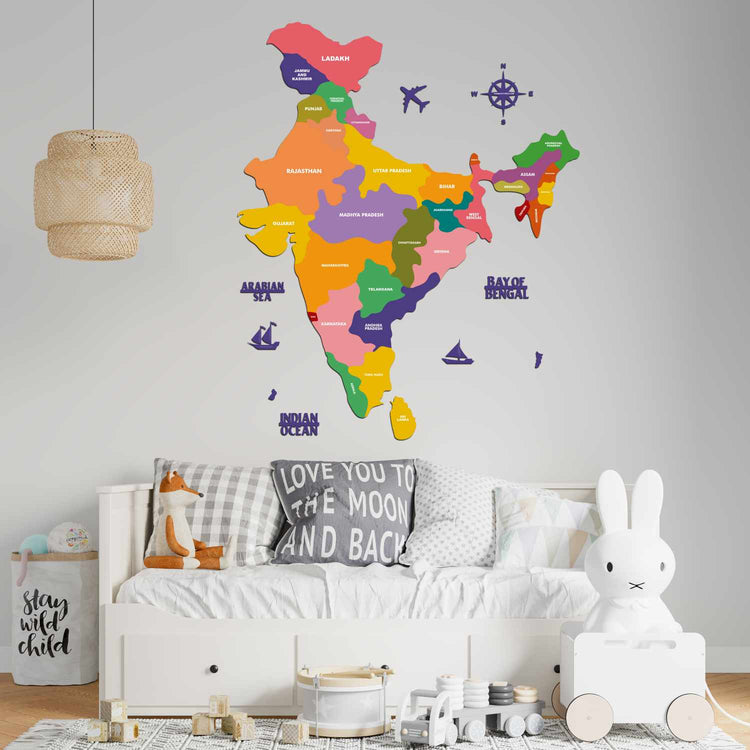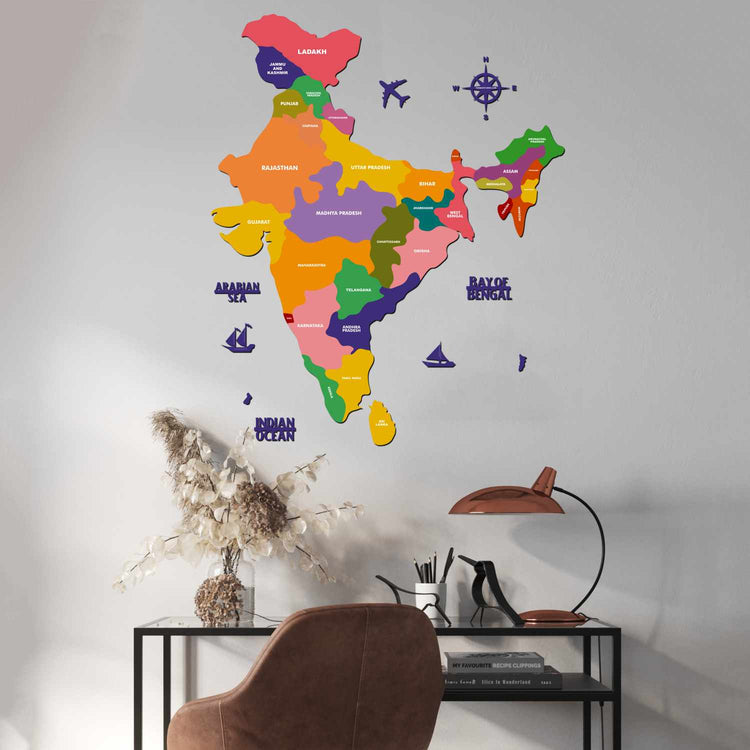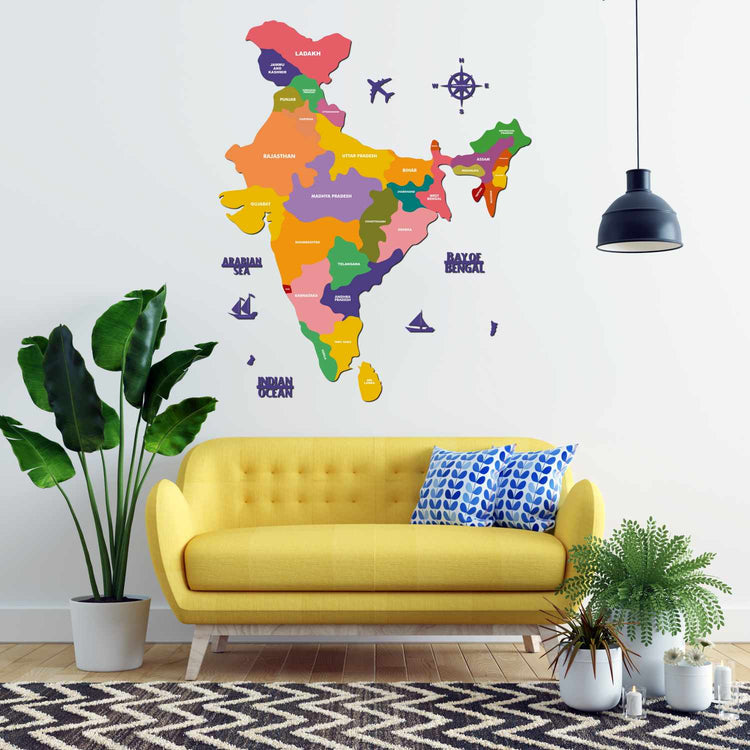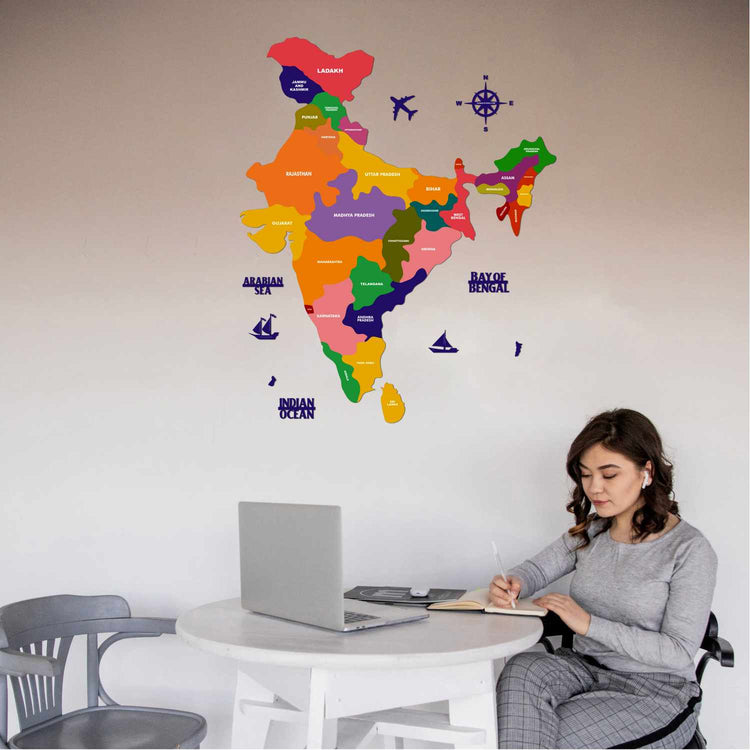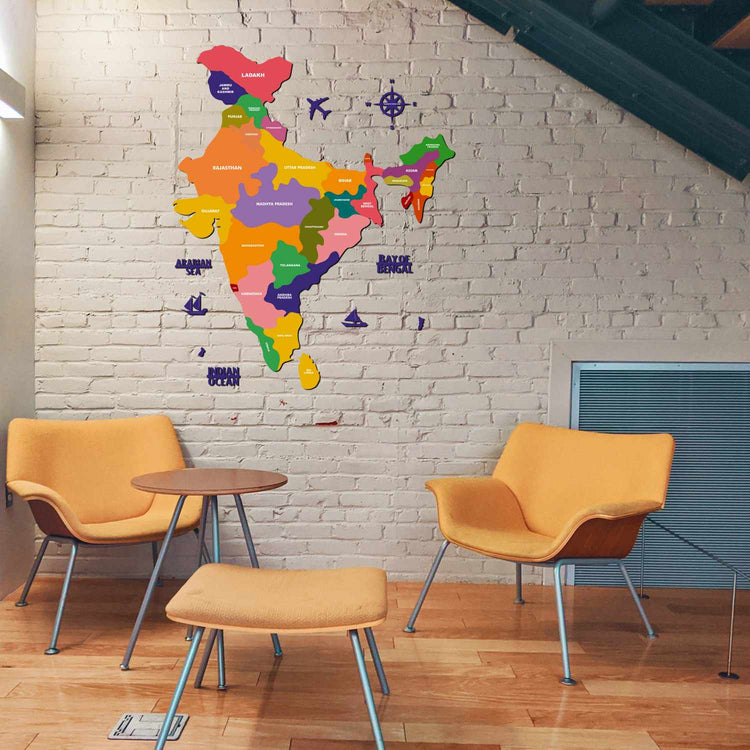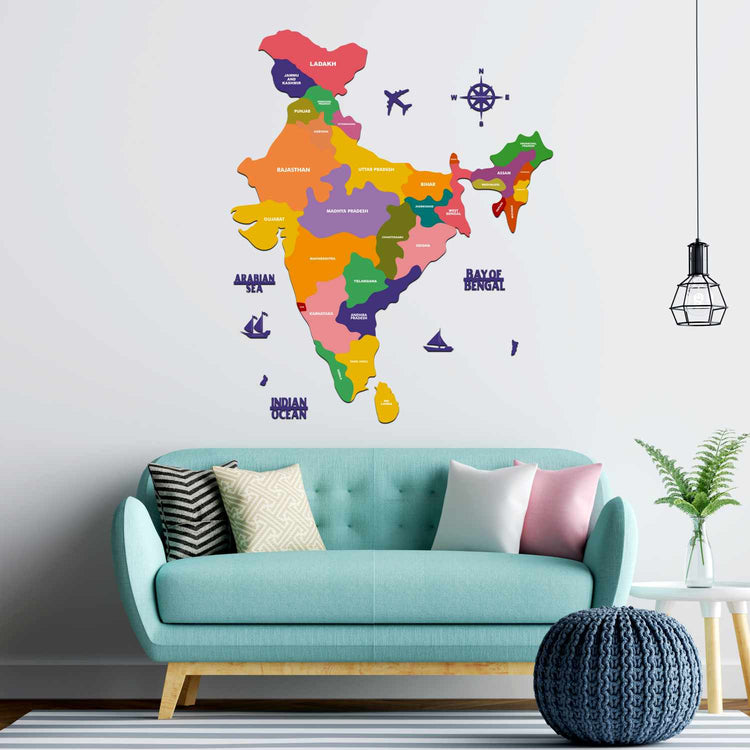 ADDITIONAL INFORMATION
THIS MAP IS AMAZING
WHO WILL LOVE OUR MAPS ?
Travel enthusiasts who dream of wandering around the globe.
Map connect you to your memories
Map Give Inspiration
Fun way to learning about the world
Best for Travelers
Suitable for Entrepreneurs
IN THE PACKAGE
We will send the necessary equipment needed for the installation of the map. This includes:
Maps Pieces
Planes, Boats & Compass
Stencil cut-out
Installation instruction paper
Two-sided tape
High intensity adhesive
Measure tape
CARE INSTRUCTIONS
We suggest avoiding the installation of the world map in the following situations:
If there is seepage on your wall
If the plaster is loose or the wall surface needs to be repaired
If there is any sort of damage on the wall surface
Also, do not try to remove the map once installed as it might hinder the paint or a piece of your map
EASY TO CLEAN: Wipe with a clean, wet, or dry cloth when needed
THINGS TO NOTE
Certain small countries and islands might not be present in the map due to the scale issue
All maps are made out of Pine MDF
Maps are available in English language only
The thickness of maps is 3mm-12mm
They are not geographical maps but decoration items